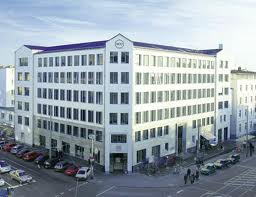 Over the last years, Merz has built a significant business in North America, Russia and European markets and we have established our footprint in Asia Pacific, Mexico and Brazil. We have become an important contributor to the therapeutic and aesthetics market in Europe and in North America, through both organic growth, thoughtful acquisitions and our investment in R&D and manufacturing.
As we look to the future, Merz will focus on two major areas: Aesthetics and Neurotoxins. We will commit the majority of our resources to these areas, and by dedicating ourselves to innovation in Aesthetics and Neurotoxins, we strive to achieve genuine global leadership as well as true differentiation in the eyes of our partners. Guiding this will be our mission to improve patient's health and help them to live better, feel better and look better, and to continue to make significant contributions to the well-being of individuals around the world. It is our vision to become the most admired, trusted and innovative Aesthetics and Neurotoxin company.
Here at Merz, we have a clear strategic focus, a successful portfolio, an established global footprint, and innovative spirit. We have a willingness to invest in our products and our people and to remain totally dedicated to our partners. Finally, we are a privately held family company whose shareholders fully support our strategy, remain strongly committed to Merz (as they have for more than one hundred years) and want to see Merz grow for the long term.