About:
Merz Pharmaceuticals GmbH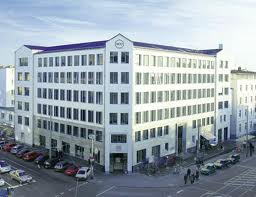 Merz Pharma Group is an innovative pharmaceutical company specializing in the research and marketing of drugs for the treatment of neurological and psychiatric diseases. Merz has been involved in the field of Alzheimer's research and developed the world's first drug for the treatment of moderate to severe stages of Alzheimer's disease. In the neurological sector, Merz also offers drugs for the treatment of Parkinson's, depression and dystonia.
Another area of competence is dermatology. Merz is one of the leading suppliers in aesthetics and offers products that beautify their users. In clinical dermatology, medications from Merz focus on the treatment of scars, acne, hair loss and fungal diseases. In the field of metabolic disorders, Merz offers therapies for liver disease and lipid metabolism disorders.
As a leading German pharmaceutical company with its own fundamental research and development, Merz contributes to the prevention and cure of disease by concentrating on the development of innovative drugs. This is how Merz assumes responsibility for good health.